We are a small group of animal lovers based in the UK, most of whom have adopted dogs from Romania. Primarily we support a number of different rescuers saving lives in areas such as Constanta, Tulcea, Craiova and Bucharest, but we do also help a small number of UK dogs that need to be rehomed. Our rescuers in Romania save dogs from the streets, before the brutal dog catchers get them, or sometimes from the kill shelters. They save both dogs and cats. The Strays are then placed in safe shelters, for which we help to raise foster funds, money for food and money for veterinary treatment, as well as paying all prep costs for them to travel to the UK. Our aim is to find loving 4ever homes for all the Strays we help, so we take you through a rigorous adoption process and, if you are successful, we guarantee rescue back up. You can rest assured you will always be able to get support and advice.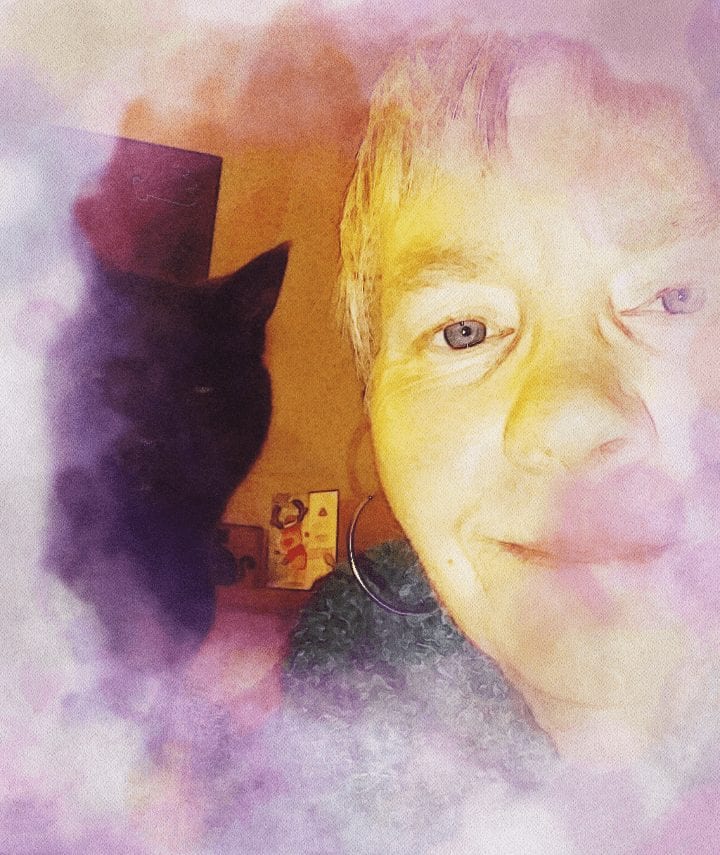 Tina Collyer lives near the sea with her 2 Rommie dogs, both rescued by Gabriela, and her cat from the RSPCA. She has been adopting rescues for almost 30 years, although only became aware of the plight of animals in Romania in 2018 when she adopted her first Rommie, Elsie. Sunny followed 6 months later.
Geo Cava originates from Constanta but is now living in the UK. She has an insider's knowledge of the plight of animals in Romania and rescued her first Rommie, Ben, a puppy who had been hit by a car and whose leg was broken as a result. She and her hubby found him the necessary veterinary help and he's now living the good life in the UK, although he's a bit unsure of her cats!
Mauro Orru lives in the North with his 7 Rescue Rommie dogs. He started slowly, with Liza, followed by Loki, and then by Lana, who had been run over as a puppy. He saw her story on our Facebook page, and, unable to ignore an animal in need, he adopted her. She loves her life with her 'siblings'. Mauro has since gone on to adopt another 4 dogs, Lucy, Lexi, Miki and Piki. All are very lucky puppies.
Paul is a semi-retired nurse living in Somerset with his wife and 5 terrier sized rescue dogs, 3 Romanian and 2 from the UK. They enjoy caravan jaunts in the UK and gardening, both of which involves the pack!
Abbi is living in the South of England and currently works in marketing. She has a rescue greyhound called Bella as well as a Leopard Gecko called Raymond. She loves all things animal and houseplant related!
Jay is living in the South West of England and is currently studying Psychology. He has a Romania rescue cat and two dogs. Jay wanted to be a therapist but now is having second thoughts and wondering whether to go into dog training!
Chelsea is living in the North West of England and runs her own small business. She has a Romanian rescue dog called Rupert as well as a house rabbit called Cash. She loves a good cup of tea and a slice of cake.
Izzy lives in South West of England. She is a bar manager and has started her own art business. She has a rescue dog called Manny and wants to adopt every dog and cat she posts about!